We are delighted to announce that 4Syte Group has joined the National Association of Commercial Finance Brokers (NACFB) as a Patron Lender.
With more than 2,000 members, the NACFB is the largest independent trade body for commercial finance brokers in the UK.
"We are thrilled to have joined the NACFB as a Patron Lender. We look forward to working with the organisation and its affiliated commercial introducer professionals over the coming months. As 4Syte continues to grow and further establish itself in the marketplace, we believe it is the perfect time to join the NACFB and expand our multiple offerings to the wider broker network," said Paul Fenton, Managing Director of 4Syte Structured Finance.
Learn more about becoming a 4Syte introducer HERE.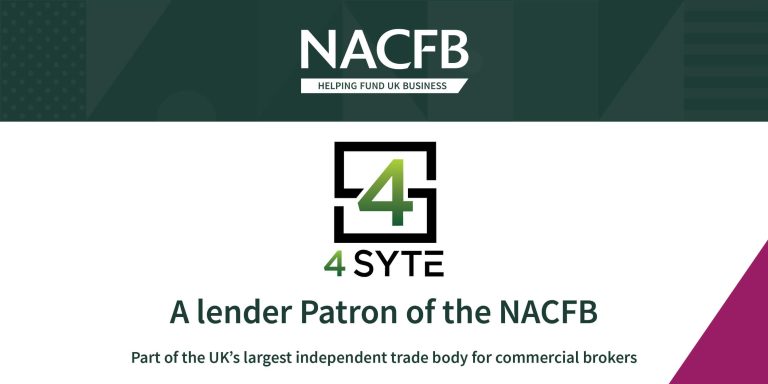 About 4Syte
4Syte is a working capital provider focusing on invoice finance, construction finance, trade finance and secured lending.
The four pillars of 4Syte are all dedicated to providing UK SMEs with the finance they need for working capital, cashflow, business expansion and debt consolidation. With a focus on hands-on service, we are always available to speak to our clients at the level they need.
We aim to be the 'go-to' place for one or more solutions across our product range, making the set-up journey easier and quicker for introducers and prospects alike.
Learn more about our services HERE.